Oh the sun came out today, and oh it was lovely….I (of course!) worked in the yard, which makes me so happy.
The ferns are returning!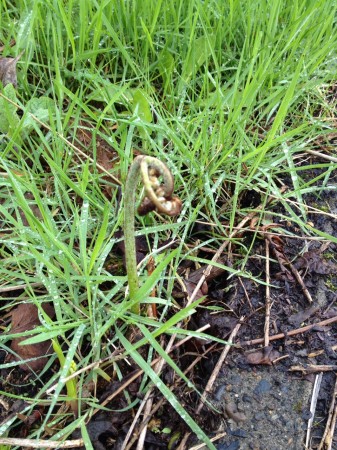 (for comparison, here was my front yard last year):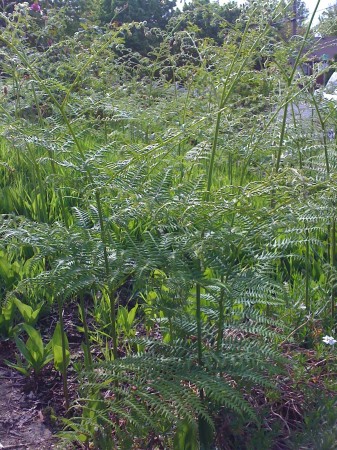 And some tulips are blooming in the other bed up front: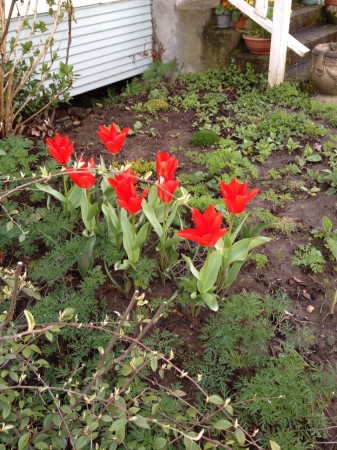 And the primroses are going crazy: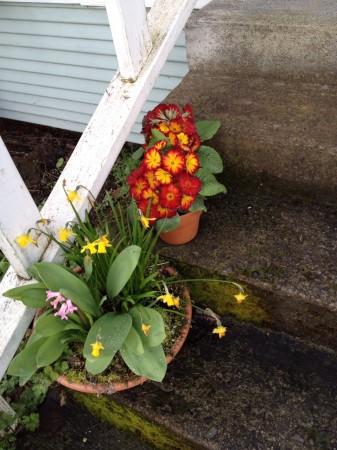 Spring is awesome here. And it's just getting started.