Just a flyby post, with a few photos.
I had a great time with my brother–we talked a ton, ate a couple of fabulous meals, and went for a vigorous and satisfying hike, where we saw a splendiferous waterfall.
His dog wondered why in the world we didn't want to play in the water with her.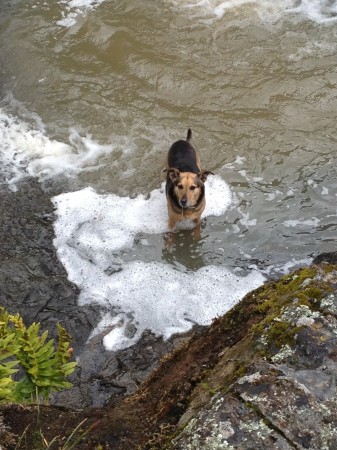 Then we watched the Giants home opener on his big TV (TV! what a novelty!), and then I braved the traffic to get down to San Jose airport to pick up Mark. Yay!
And today was the big day for Chaz and Karen. Here's Chaz in all his glory: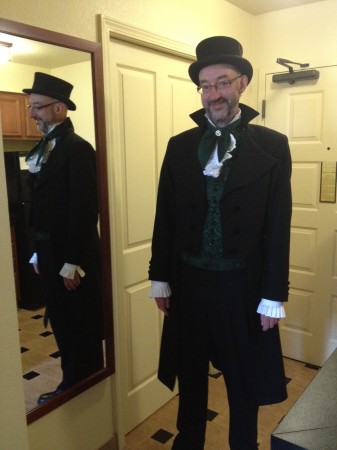 It was a steampunk wedding; everyone was gorgeous! And Mad Robins made an appropriate cake: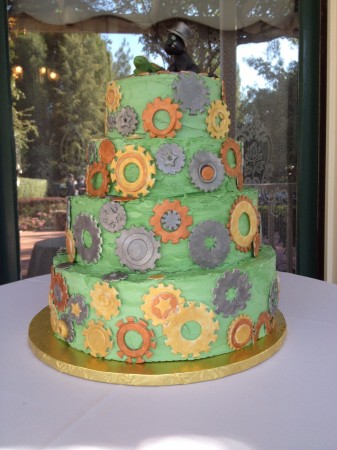 It was yummy too.
The day was so much fun–we caught up with friends from all over the world. Now we are Very Exhausted, and there is more driving and more socializing tomorrow…so, bedtime now.