I had the most ridiculously pleasant experience flying to the Bay Area yesterday, I can't even tell you. Seriously, you wouldn't believe me. Nearly empty plane, landed early, no turbulence, etc etc. Ridiculous.
Met up with Mark (yay!); we had a delicious lunch at La Note, and then caught a matinee of Brave, which was fun. From there to dinner with a friend, and then overnight with another friend; today we made it over to my brother's place. Afternoon hike, then we enjoyed a Lithuanian bubbly and some snacks: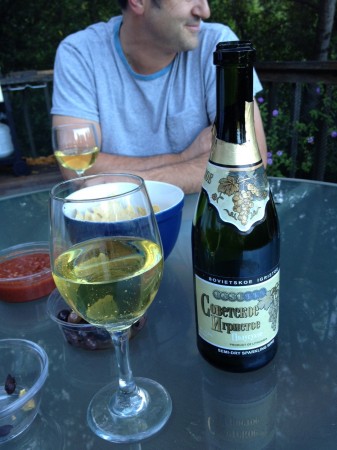 And a fabulous Fourth of July BBQ dinner, and dessert at Scoop afterwards.
So far, so good.